I will start off this weeks blog entry with an update on a purchase I am planning to make in the next few days, July is always the month in work we all look forward too as at the end of it you always get your yearly bonus in your pay. I am a fond believer in the principle of I work hard for a year so I deserve a treat and this year I have decided to purchase myself my first ever "proper" pole.
As you can see from the picture above I have decided to go with the TKS 125 13 metre pole, it is within my price range and has got good reviews from people on the Internet. The deal I am looking at comes with 2 match kits and 2 power kits and I will be looking at putting blue hydro-elastic in one match with a slightly heavier one in the other for silver fishing on canals and the river and I am putting black hydro-elastic in the power kits for purely commercial carp fishing and spring tench fishing.
Hopefully the addition of this pole to my collection will enable to move away from the rivers from time to time onto local canals,ponds and commercial fisheries. All that remains is the daunting task of cutting back my new pole. The pole should be with me in the next 2 weeks and will give a full product review on it after I have used it for a while.
On to this weeks fishing and this weeks blog update has gave me an unexpected headache in I caught so many fish and I have been trying to work out how to put it all down in the space provided so here goes.
Thursday 21st July
I finished work at 5pm on Wednesday and having received a text form my uncle who said he was fishing a local commercial I decided to have a drive down and sit with him for a few hours, Flushing Meadows was the fishery and as I arrived my uncle was already set up fishing and while I was there he landed a nice carp below:
There was only one thing on my mind the rest of that night and that was going fishing, so Wednesday night I made up a few pole rigs and got the gear ready to put into the car the following morning. The car loaded and I headed off to work hoping a praying there would be space for me to take a cheeky half day leave, fingers crossed!!. I arrived at work and was delighted to hear there was a space available, the few hours I had in work flew by and I was soon sat on the bank on the fishery plumbing up my chosen swim.
The Swim:
My chosen method of attack was to fish on the bottom of the shelf using my "white knuckle" margin pole with the heaviest 22 elasticated top section, before Thursday I had never fished anywhere that had required me to even unpack this section.
The fishing was slow from the off and it wasn't till around the hour mark and after wading through countless Rudd I connected with my first carp of the day.
The fight:
The fish didn't half put up a fight and took me what seemed like an eternity to get in, this being the biggest fish I had ever caught on a pole I was not going to rush it and for long parts of the fight I wondered who was playing who!! Eventually I slid the net under a mirror carp.
Mirror Carp:
The next bite came around 2pm again after catching a number of skimmers a Rudd but eventually another carp moved in and made its way for the far bank.
Resulting in another hard fighting carp on the bank: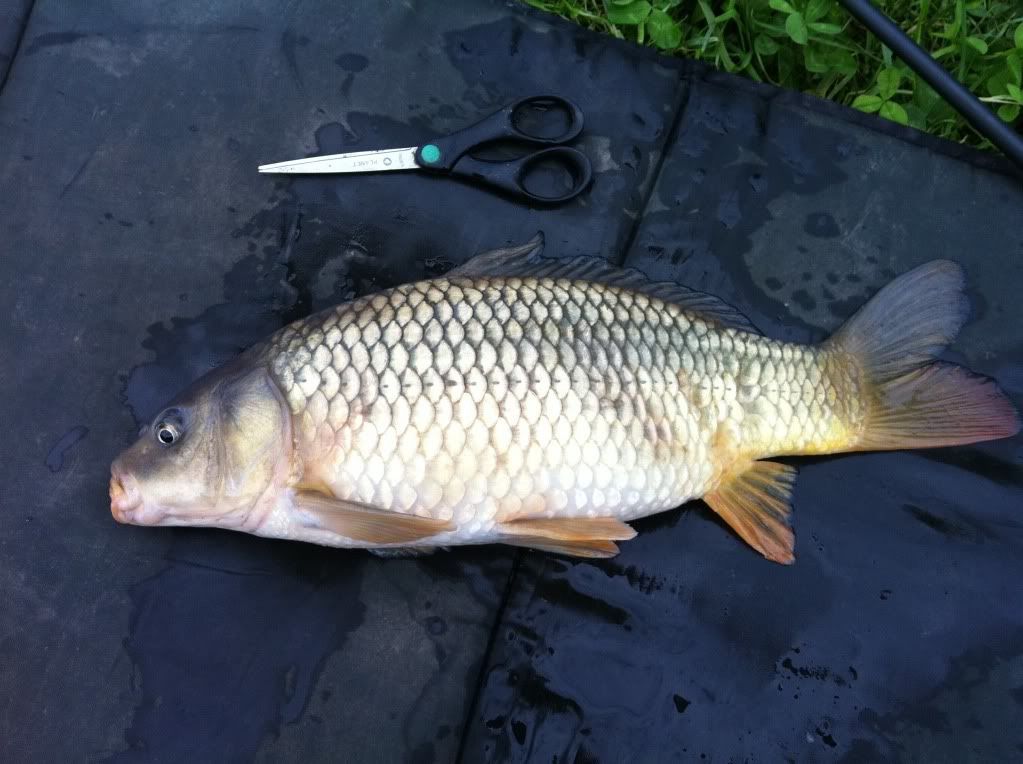 The next fish was not far behind this one and again I managed to capture some of the fight it put up on the pole.
And another carp on the bank: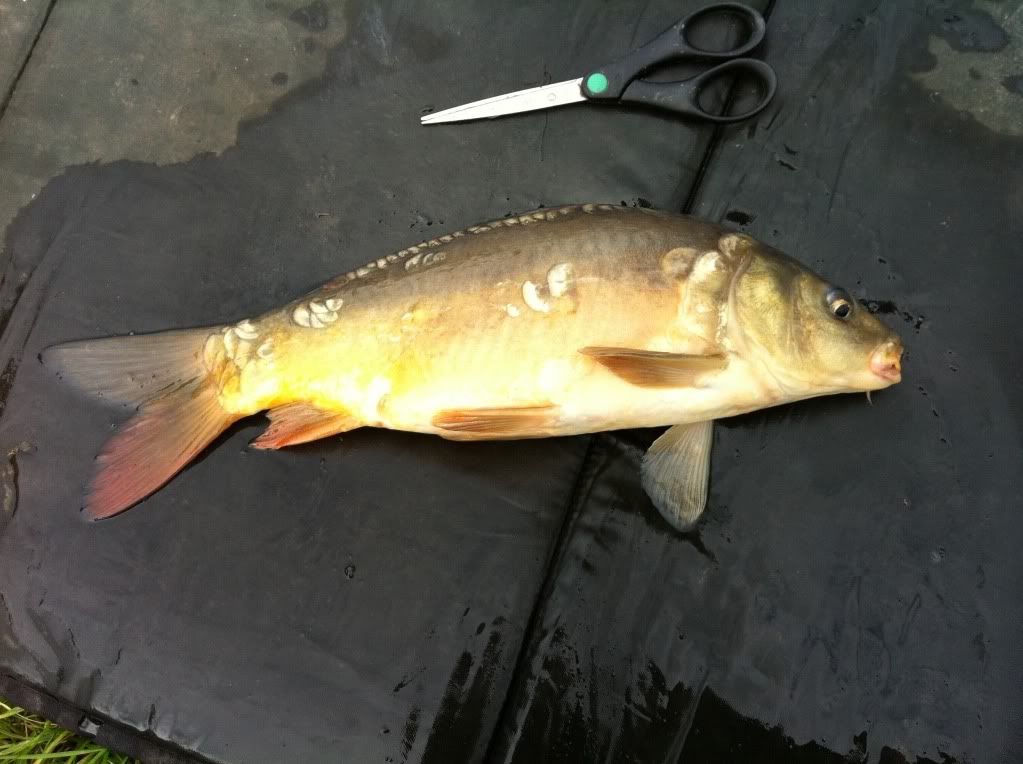 The next fish to come fought like stink and I could see from where i was sat it was a lighter coloured fish and when I got it in I was amazed when I saw it was a Ghost Carp a species I have never caught before.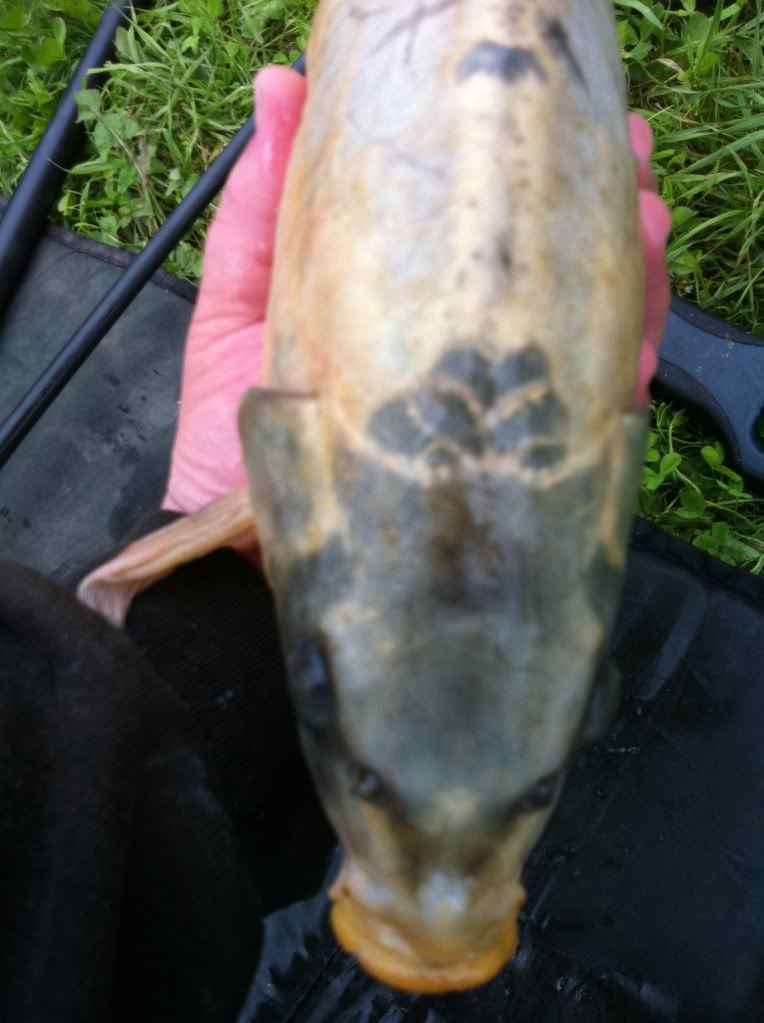 A quick check of the watch revealed time really had flown by and it was 5pm, the old saying about time flying when your having fun, from then on it just got better and better as the evening progressed and the next 3 hours where action packed with more carp of the same size coming with a total for the session standing 15, I took pictures of most of these and have put them in a slide show below. (some I could not take a picture of as I put them straight back as not to look like an idiot while speaking to a fellow fisherman lol)
All in all my second visit to a commercial really opened my eyes to why people fish these places week in and week out the fish fight hard and the places are full of them in reflection I feel I need to put I a lighter elastic in my margin pole possibly a black hydro or 16 hollow elastic.
Saturday 23rd July
After the success of Thursday my dad wanted a slice of the action so it was back to flushing meadows for round two, we arrived at the gates at 6.45 just as the farmer was opening them and it was straight to the pool I had fished earlier in the week.
The fish came early on and I lost another fish not long but that was it for me, meanwhile my dad fared better with a mixed bag of carp, tench and bream.
My dads first carp of the day:
Tench:
The day for my dad just went from strength to strength and he fully enjoyed himself as he winkled out a few more carp from his peg.
carp: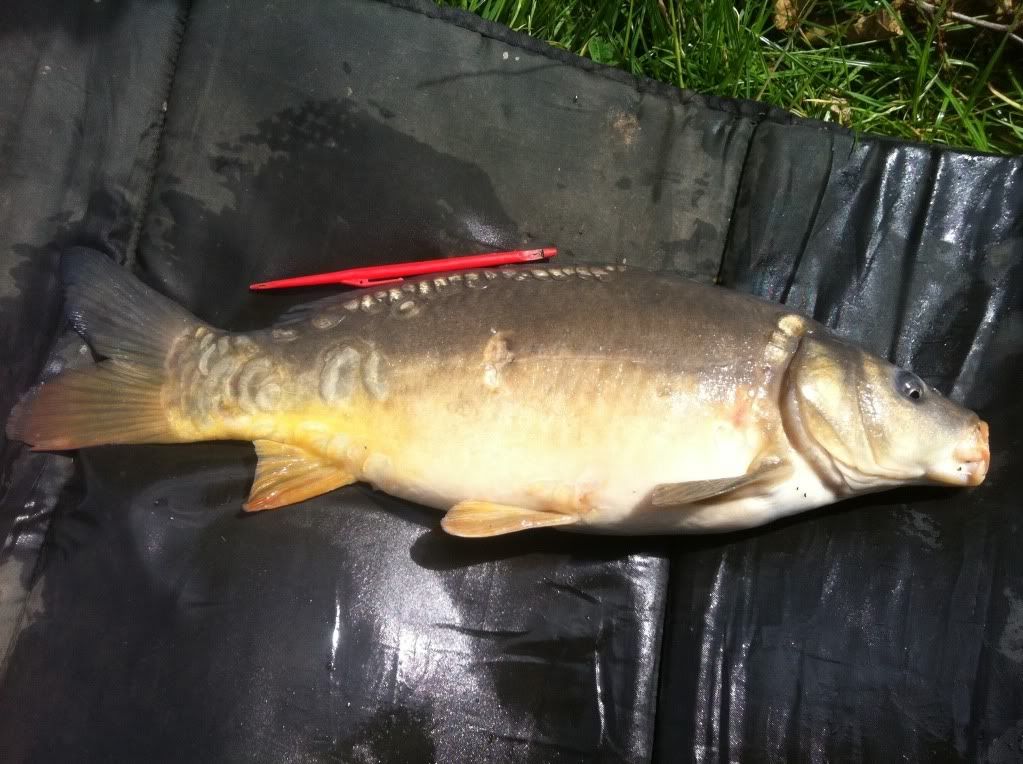 and another: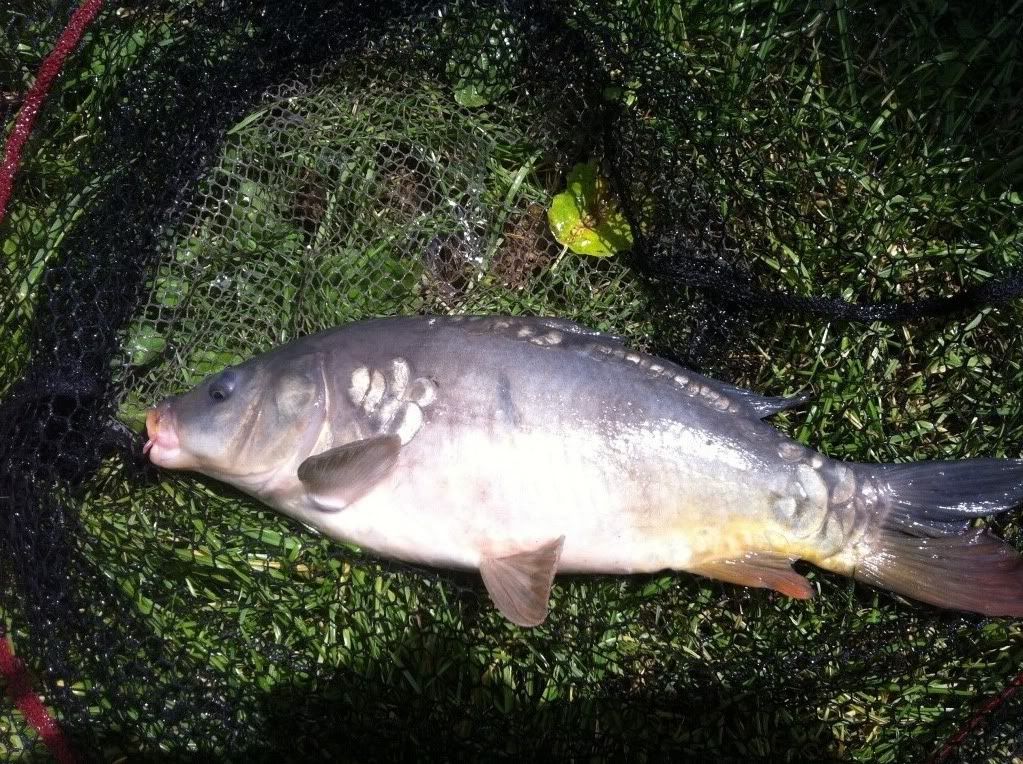 and another: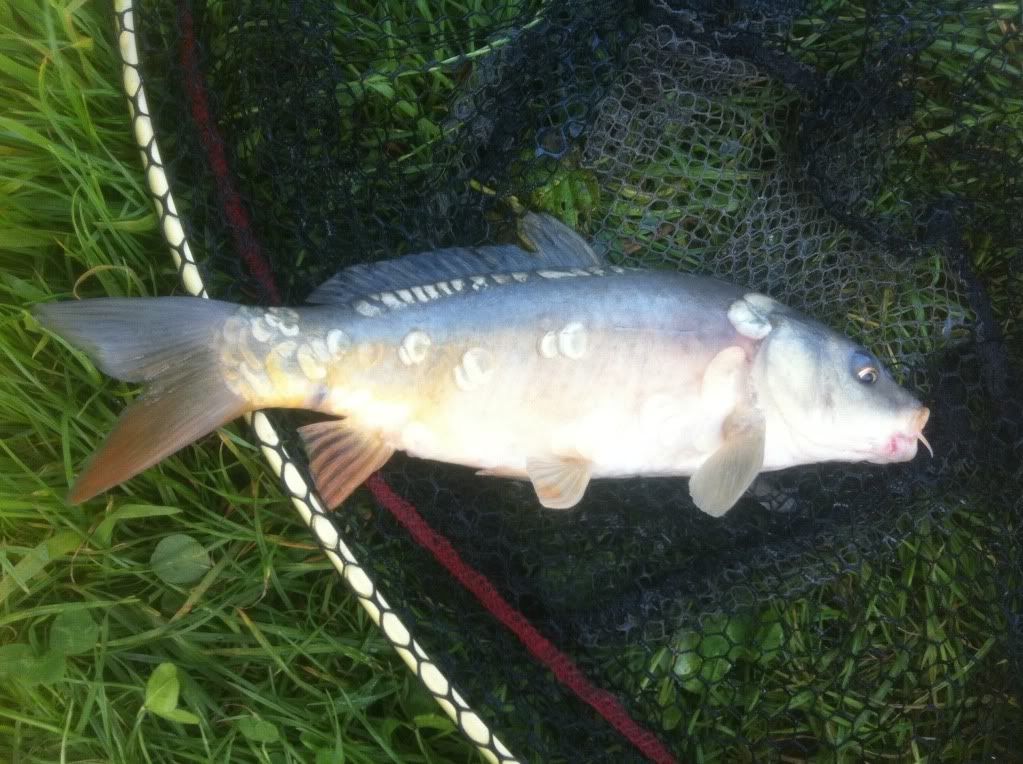 by now he was just plain showing off as I assumed the role of gillie: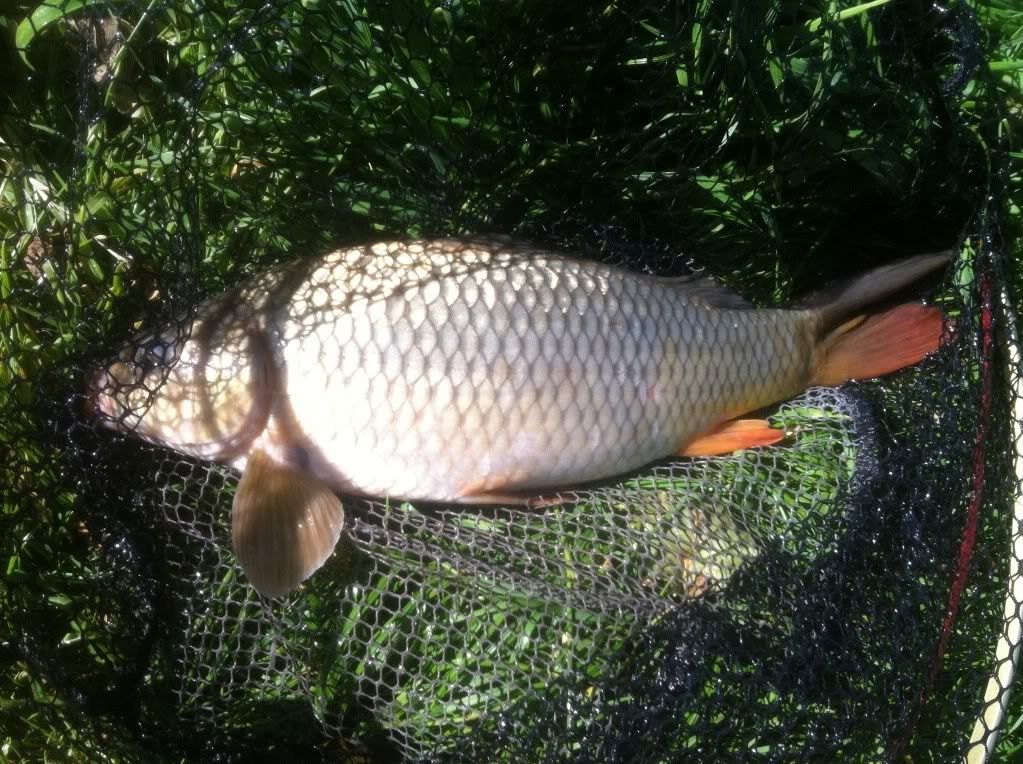 My dad really enjoyed his day on the commercial and after being really apprehensive about going before hand he is now looking forward to our next visit!! The day taught me that even a commercial fishery can be hard to fish and although there are high stocking densities on these waters they don't always play game.
I really enjoyed my two visits to the fishery and I cant wait to get back on there with my new pole to test it out and see what the far side has to offer on there.
till next week
tight lines
danny